The Community Emergency Response Team (CERT) of The Villages is engaged throughout the community putting our training and experience to use throughout the year. By providing first aid support support at various community events practical experience is gained by our members. CERT provides various free of charge training to the community at large in areas of CPR, Active Shooter, and Disaster Preparedness. CERT also distributes various educational pamphlets at various events. A recent addition to CERT activities is support to the Public Safety Fire Department's Firefighter Rehabilitation program which is a process of providing rest, rehydration, nourishment, and medical evaluation to members who are involved in extended or extreme incident scene operations.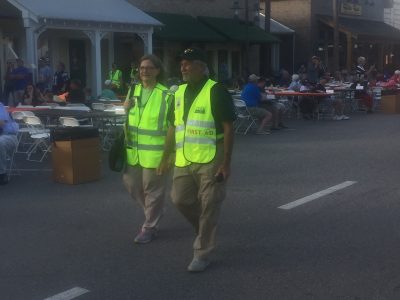 CERT assists in the community without responding to a disaster event. CERT provides support at a variety of Villages activities and other support activities.
CERT teaches a variety of courses to the public.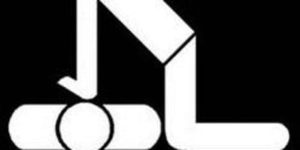 CERT offers free CPR (CardioPulmonary Resuscitation) /CCC (Continuous Chest Compression) /AED (Automated External Defibrillator) classes on the 2nd Friday of every month at Colony Cottage Recreation Center from 1-3:30 pm. Registration required. See CPR / AED under Public Training Classes in main menu.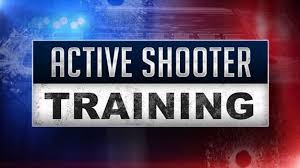 Active shooter incidents are often unpredictable and evolve quickly. In the midst of the chaos, anyone can play an integral role in mitigating the impacts of an active shooter incident.This course aims to enhance preparedness by providing products, tools, and resources to help you prepare for and respond to an active shooter incident.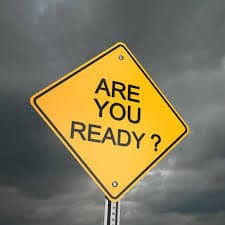 This class has been designed to help  learn how to protect themselves and their families against all types of hazards. The focus of the content is on how to develop, practice, and maintain emergency plans that reflect what must be done before, during, and after a disaster to protect people and their property.